CONTEXTUAL, ACTIONABLE AND TIMELY INFORMATION FOR EVERY MOTHER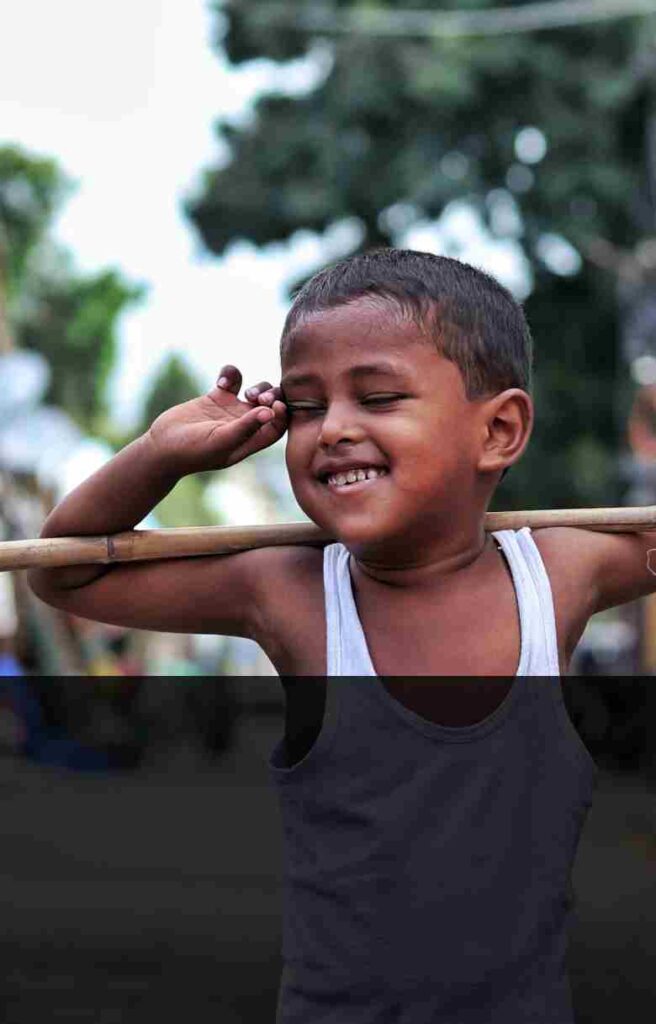 CONTEXTUAL, ACTIONABLE AND TIMELY INFORMATION FOR EVERY MOTHER
Today, in India, 50% of pregnant women, and children under the age of 5 are anemic. 1 in 3 children in the country are stunted, while the largest number of wasted children live in India – Stunting and wasting are 2 forms of malnutrition that grossly affect children.
(Stunting means being shorter for one's age. Wasting means being underweight for one's height)
"Children who are malnourished go on to earn up to 20% less as adults than the children who are well-nourished."
This continues the cycle of poverty, posing a threat to their quality of life.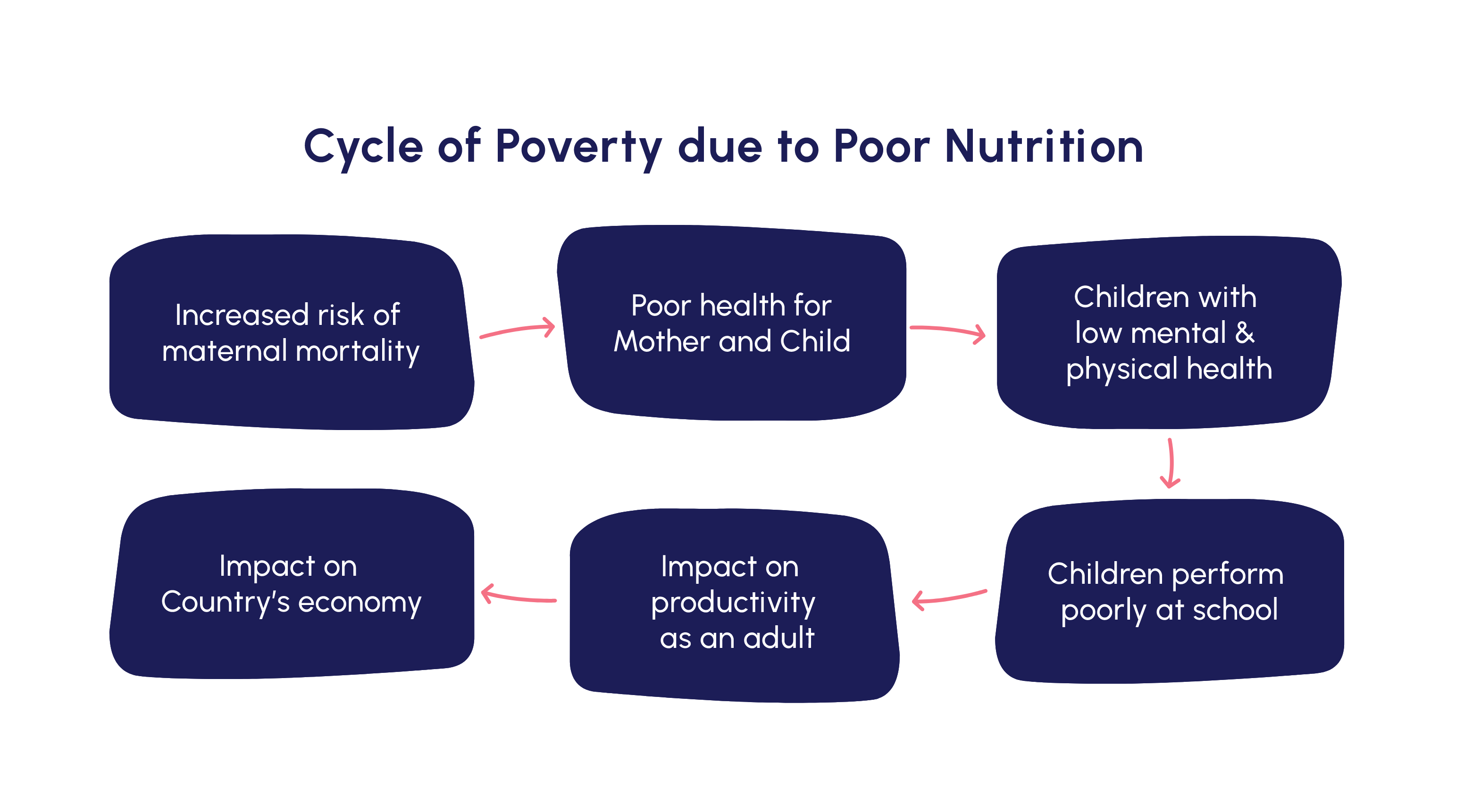 "If communities and families have access to the right information about the First 1000 Days, they will make the right nutritional choices to ensure we have a world of healthy mothers and children, enabling breaking the cycle of poverty."


"An investment in knowledge pays the best interest." -Benjamin Franklin
We conduct elaborate education sessions with contextual curriculums – topics, indicators and set durations.
The objective is to empower vulnerable communities by enriching them with theoretical and practical knowledge.
An 8-session course including practical cooking demonstrations using locally available ingredients that are low cost, nutritious and time-efficient.
Goal:
To prevent malnutrition in children especially during first two years of life, adolescent girls, pregnant and lactating mothers through:
• Improvement in food choices made by mothers/family.
• Improvement in nutritional status of the child.
• Reduction in junk food consumption amongst children.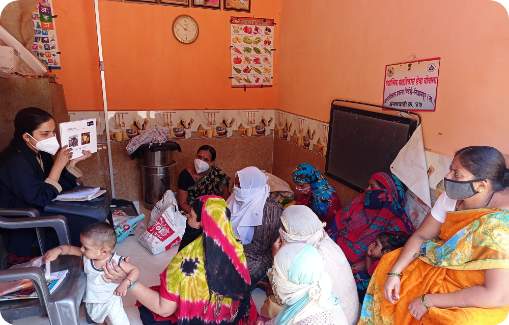 It focuses on how pregnant women should take care of themselves, how the baby can become healthy and how to take good care of growing children.
Goal:
To provide tools to pregnant women, to ensure the birth of a healthy baby, and maintain a breastfeeding relationship; educate them on a healthy diet, pre and post checkups and more.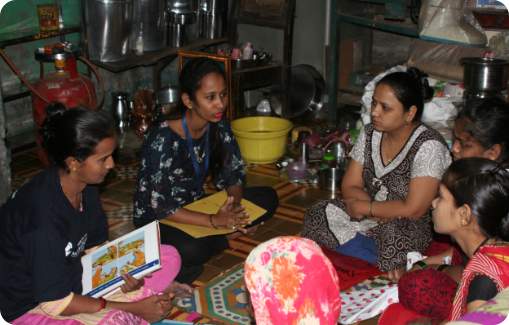 3. Community Events (Offline & Online)
Several theme-based community events throughout the year – for instance, women's day, mother's day, father's day, breast-feeding week, nutrition week. The team organizes activities like cleanliness drives, oral health camps, health check-up camps and community awareness campaigns in the form of street theatre (eg: importance of wearing masks and sanitization).
The post-pandemic world stopped on-field activities, leading to online events. They're held with the help of social media platforms like Facebook, Instagram and most importantly, WhatsApp groups.
Goal:
• To engage the community at large towards building awareness and action for prevention of malnutrition.
• To promote the importance of good nutrition and health behaviours.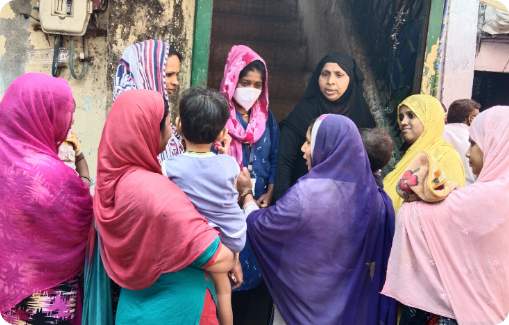 Take a look at our annual reports
Get an insight into how we work, our projects and the impact we create.

Take a look at our annual reports
Get an insight into how we work, our projects and the impact we create.