Innovation during pandemic
One of the major indirect impacts of COVID has been the disruption and inaccessibility of health services for pregnant women and children. The questions we asked ourselves was: how might we provide access to high quality, low cost, 1:1 counselling to families in underserved communities during the first 1000 days of the child's life during and after the pandemic?
Some of the key phrases are explained below: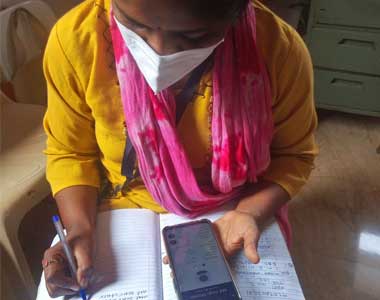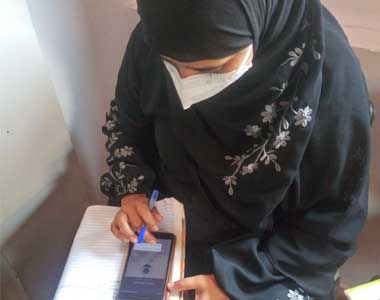 Access to high quality:
Pre pandemic challenges we identified with the status quo are: lack of consistency, dependence on the skill of the frontline worker (who is often not given any training on the same), large volumes of information to be remembered by the frontline worker, non portable IEC materials to assist counselling and behaviour change. As a result of these issues, the frontline worker lands up missing important visits, or when she does them, the conversation is not very focused. She misses on important information that needs to be given to the family at that particular time. All this was exacerbated by the lockdown when we couldn't be on field.
Low Cost:
Given the scale in India, we knew that having highly skilled frontline workers is not an option. We would have to work with low skilled women from the community, who, while have low skills, have potential to be leaders within the community. We had to use a lot more community resources if we wanted to solve the issue of malnutrition due to lack of information. This became a design principle for our innovation.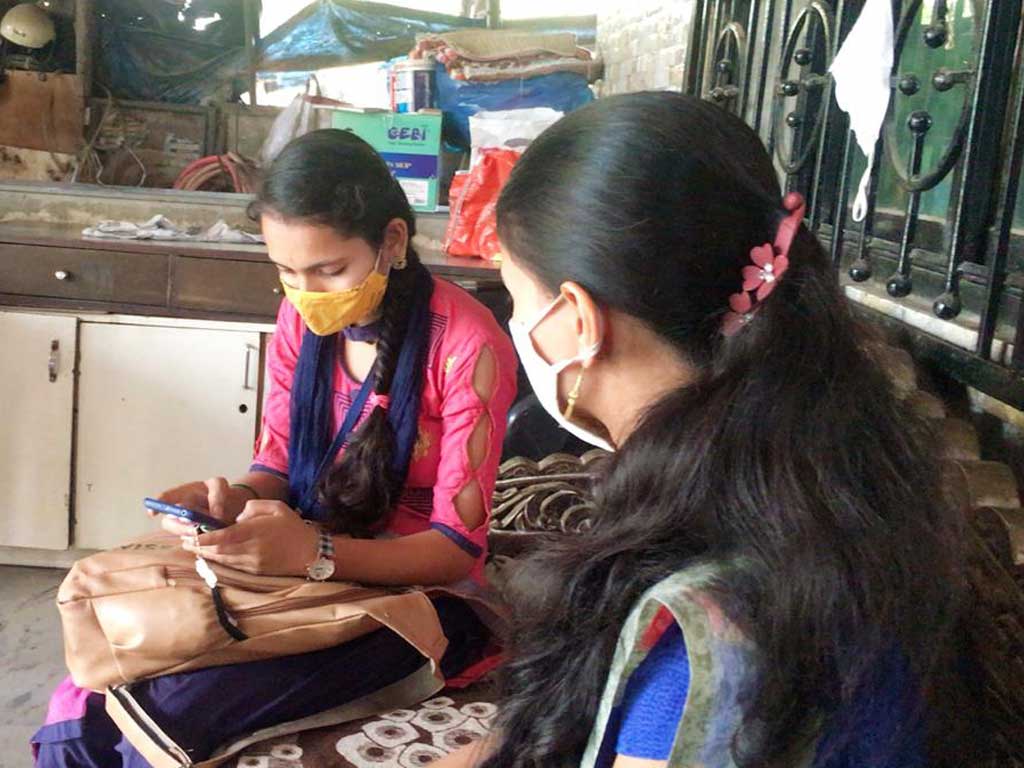 1:1 Counselling:
Counselling is known to be the most effective way to bring about behavior change. With the government focusing on large scale campaigns (like Poshan 2.0) and other helpline based interventions (like Aarogya Sakhi, m-Mitra) etc., our solution focuses on each child, each family, each frontline worker at scale, keeping the 1:1 counselling space sacred.
NuTree is a decision tree and data collection app developed in collaboration with medical specialists, technology experts & our insights from the field. In a nutshell, the app acts as a support system for the frontline worker for counselling – in person or remotely. Based on each family history, the app generates a schedule of visits for the first 1000 days of the child. Each visit has contextual counselling points (including food, antenatal care, postnatal care, breastfeeding, complementary feeding, local recipes, nutrition counselling, 24 hour diet recall etc.) along with relevant IEC material. The IEC materials can be sent to the families via WhatsApp. During the pandemic families turned to us as the first point of contact – having this app has ensured we do not miss out on any family.