Knowledge Transfer to Expand Reach and designing a sustainable business plan – An Update on FMCH training centre
The core activity of Training Centre is to provide comprehensive training solutions in addressing the training needs of partners on different aspects of nutrition. In past 7 months FMCH has partnered with various stakeholders – schools, corporates, NGO's and government institutions. With this the centre has expanded its reach to 87689 and also been successful in generating a revenue of Rs 87500.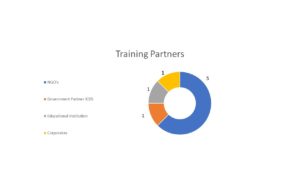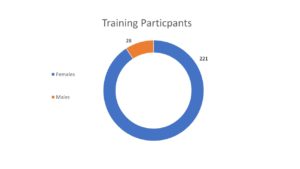 Training Centre has invested great efforts in designing and finalising the business plan for the upcoming years and making it self-sustainable by 2022 stating its future scalability to new states and strategies on its implementation, publicity, communication, revenue generation and financial needs.
During this quarter, training centre finalised, printed, and distributed the innovative and comprehensive Information Cards containing pictorial information about multiple benefits of different food items and different ways & tips of its usage. Also, the module on 'Nutrition during Tuberculosis' has been finalised with technical support of a paediatrician and a nutritionist and ready to be rolled out in FMCH intervention areas.